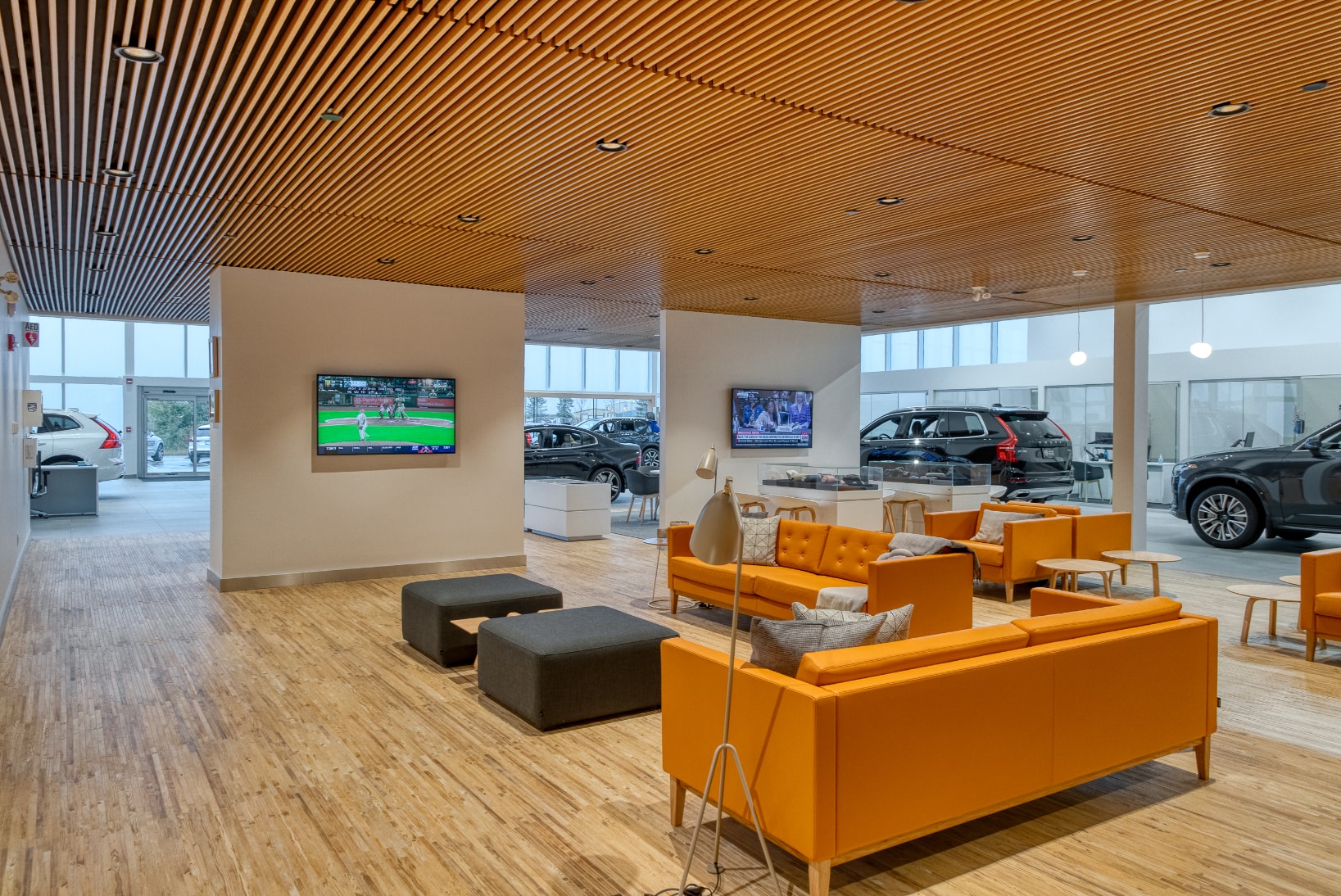 A new addition to the North West Auto Mall, Volvo Cars Royal Oak was completed in late summer of 2021. In keeping with the distinct Volvo brand experience across its retail, products, and services, our custom design-build specifications emphasized Volvo's core visual elements that make Volvo stand out. Warm, earthy colour tones are present throughout the dealership allowing for a friendly and humanistic brand personality. 
Functionally we stayed true to the Volvo customer retail experience by allowing for traditional buying, browsing, and service.
Construction took approximately 14 months, and the finished dealership sits on 4 acres and includes a 32,000 square foot hail structure that will protect 180 vehicles.